<![if !vml]>

<![endif]><![if !vml]>

<![endif]>
Welcome to the

PUAMANA
COMMUNITY
Page




---



---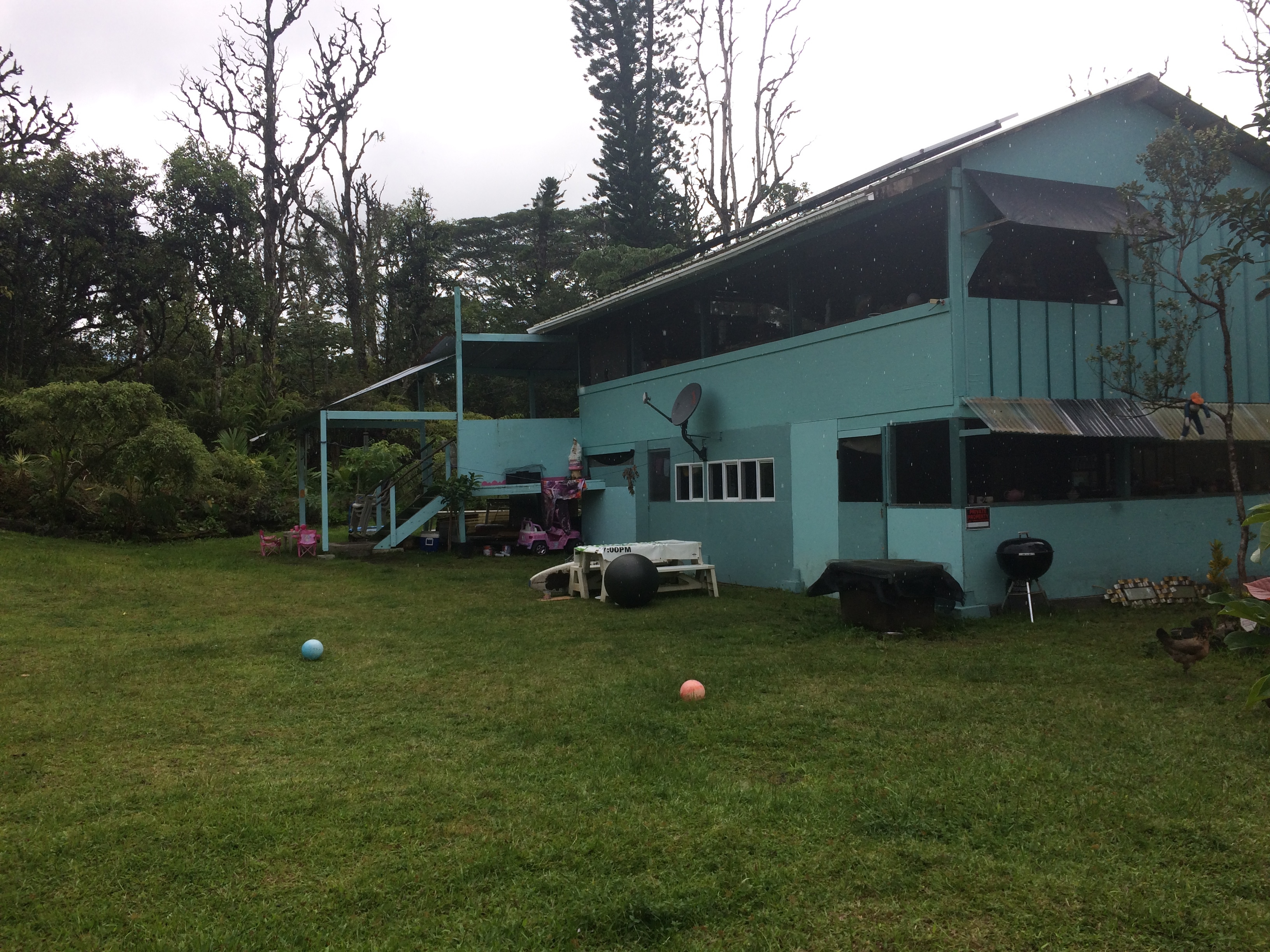 We are currently in the process of cocreating the Pua Mana community on the island of Hawaii. We are together celebrating the expression of art, music, poetry, dance, sacred ceremonies, and giving voice to the joys of our hearts. Our community is a growing number of like-minded souls and we are currently accepting new members who are attuned to our visions and goals. We adhere to the principles of permaculture and ecovillage development, working with the nature spirits and devas of the land, as well as enhanced interaction of our collective embodiment as a consciously co-creating community.

---

<![if !vml]>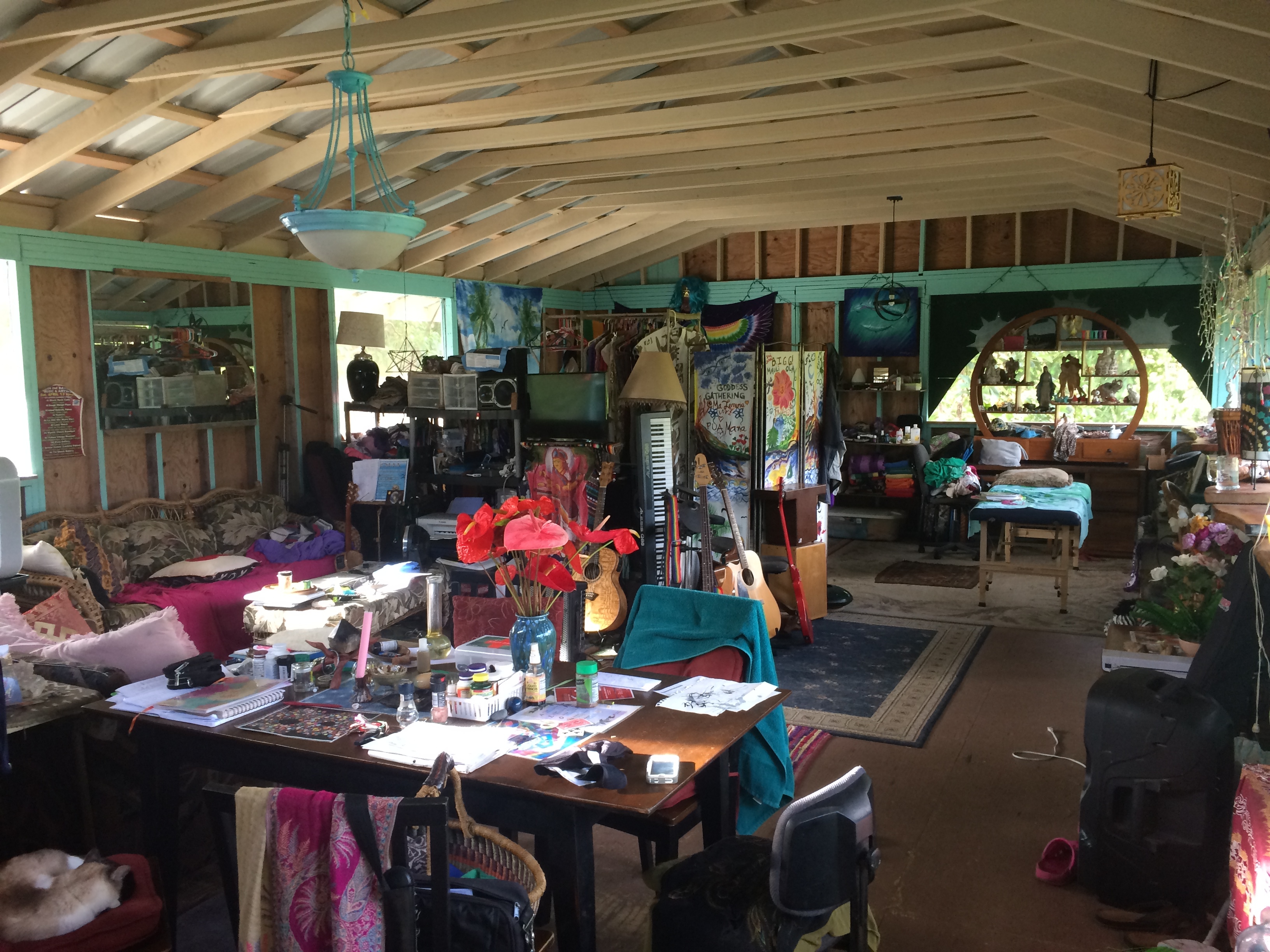 <![endif]>We have recently purchased 89 acres of beautiful land in the heart of the Puna district on the island of Hawaii. There are currently 8 owners who have contributed to pay off the land which is now mortgage-free. We intend to have, in the very near future, a total of 17 owners giving us a population density of approximately 5 acres per owner/household. The land is actually owned by the LLC we have recently formed and registered in the state of Hawaii. We're talking about ecologically developed living dwellings and communal structures. We are in the planning stages of creating the communal center before beginning the construction. This will be a building that will house a kitchen, laundry area, composting toilets, hot tub, sinks, and showers. Our plans include a walk-in refrigerator and freezer. In addition, there will be communal office space, a large gathering area, rooms for meeting, doing yoga, workshops, etc. This will enable us to build our living spaces free of the necessity and expense of water and sewage hookup. We also intend to keep the personal dwellings "off the grid", that is, free of electric company hook-up. One of the modest shelters we have been researching is something called a "starplate" - a pentagonal framework of lumber, wrapped in shadecloth. A small solar powered setup could suffice in providing all the power that is needed. Other alternatives include the possibility of wind generation of power. We are currently studying these other power generating sources and hope to implement them sometime in our future. Also in the plans are a small waterfall and swimming pool, a large capacity catchment pond, and a lookout tower.
---




         

Currently we have built a 24' x 36' yoga studio and a 20' x 34' community kitchen.

 

We have several camping areas and the beginnings of a fruit orchard. We are also accepting at this time those who would like to come and help build and grow this conscious community.

 

There is also a garden with lots of fresh foods - various greens, asparagus, eggplant, tomato,

 

and more. <![endif]> With a rare abundance of rich black soil, plenty of rainfall and sunshine, and the guiding hands of our master organic gardener, the Pua Mana community has managed to already give away over 200 heads of lettuce to our extended community. If you like to grow plants and get your hands in the dirt, come join us for the bountiful harvest we have already begun to

cocreate

with Mother Nature. So far we've managed to get coconut palms into the ground and are gearing up to start a massive orchard planting this coming winter season. In addition, there are lots of fruit trees getting into the ground, including such favorites as oranges, bananas,

rambutan

, lychee,

rolinia

,

mamey

sapote

, black

sapote

,

surinam

cherries, jackfruit, miracle fruit,

jamaican

lilikoi

,

passionfruit

,

abiu

, and more. We're also planting ornamentals, (lots of which I've forgotten the names of) all over the property. Two years after we bought the property we discovered we had a banyan tree in the woods in the

back

that's as old and as big as any banyan tree I've seen on Banyan Drive in Hilo. There are still areas of the property we haven't walked or even seen yet, being that the back is quite

jungly

(is that a word?).
---


<![if !vml]><![endif]>Situated about ten miles inland from the rugged lava coast there is a magnificent view of Mauna Kea in the west in the quietude of this

ohia

tree,

uluhe

fern and guava forest. We are co-creating a community of light and talking about the possibility of having a free university, healing sanctuary, growing tropical fruits and medicinal herbs, building a recording studio, pottery studio, glass shop, farmer's market outlet, and many other creative ideas. We are a growing family of friends living close to the land and soon to be in alternative sheltering structures. We are also planning an outdoor

kitchen which

will be part of a large open air dance floor/performance space. We all look forward to the communal fire at night, shared meals, and gatherings and rituals with our extended community. It has been a real blessing in our lives to have accomplished all that we have so far.

If you'd like to visit our community, you can contact us via email, or telephone us at: 808-430-5528, or mail to:
Pua Mana Intentional Community
P.O. Box 1608
Pahoa, HI 96778

Please let us know if you intend to come only for a day visit or if you will need overnight

accomodations

. Longer stays can be arranged. Our policy at the community is to ask that you help us in ongoing projects if you plan an extended visit. We look forward to meeting new potential members who feel drawn to our growing "family".






Here's the official Federation of Intentional Communities website.




<![if !vml]><![endif]>There's a very informative book entitled Creating A Life Together that I'd recommend reading if you're at all interested in living in community and would like to know what it entails to live this lifestyle.


---
---